Arcadia Rural Fire Brigade est. 1941
July News 2019
The brigade recently held its AGM for 2019. Our senior captain, Shannon, recently stepped down and Ian Furnass has stepped into the role. We wish to congratulate all the position holders, and here is to a successful 2019/2020. Read more here.
Junes News 2019
Winter has made its mark and is definitely here for 2019.
This serves as a timely reminder to ensure your home is safe as we look forward to using fireplaces and heaters to stay cosy, and a way to dry clothes when the laundry pile builds up. Everyone loves the ambience of a crackling fire place, but have you made sure your flues are clean? Read more!
May News 2019
The 1st of April saw the end of the Bush Fire Danger period, after a long fire season for many parts of Australia. Due to the dry conditions, the season started a month early for Sydney. We had crews deployed to a number of fires, including interstate deployment in Queensland. Read more!
To Pile Burn, Or Not To Pile Burn...
That is the question. Unfortunately we have been called to a number of pile burns and bonfires in recent weeks that have not had the required paperwork. Read more here.
Volunteering with Arcadia RFB
Have you experienced the phenomenal work NSW RFS volunteers do, or have friends and family who are members? Have you found yourself wanting to actively participate within your local community? To find out more, click on the link below.
Preparing your property against the potential impact from Bushfire
Now is a great time to be preparing your property before the 2017-2018 fire season. Are you planning on pruning or removing trees to reduce a continuous tree canopy near your house? Do you know the rules? Check this link to Hornsby Shire Council's Tree Preservation Order.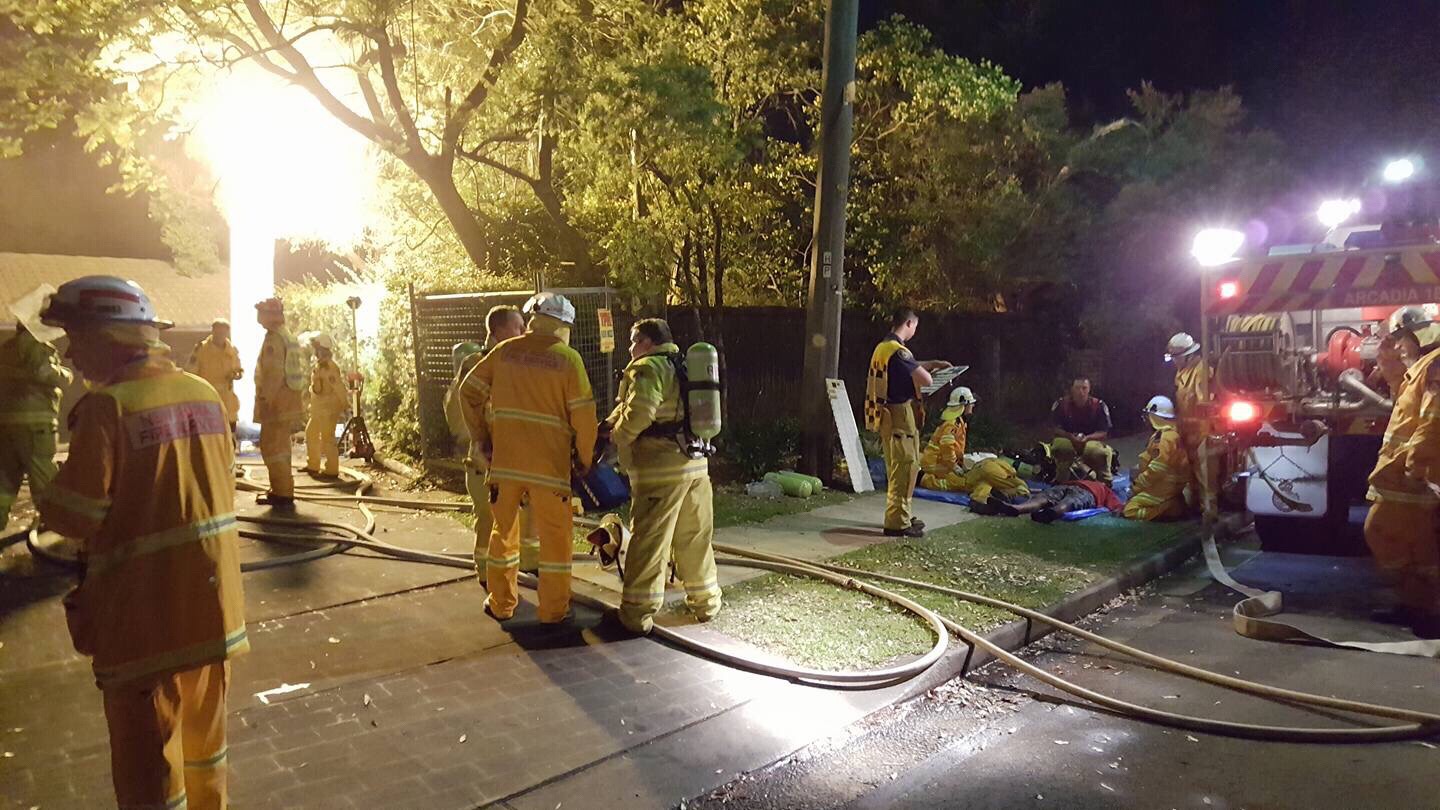 Never rely on the Arcadia Rural Fire Service website in the event of an emergency
Arcadia Rural Fire Brigade - 127x Arcadia Rd - Arcadia 2159 - NSW - Tel: 02 9655 1656